Hi japanese gamer M2I!
Steam ELDEN RING for PC, but it is best to plug in a GTX1070
If you don't know much about GPU performance, please refer to this page.
What is GTX1070?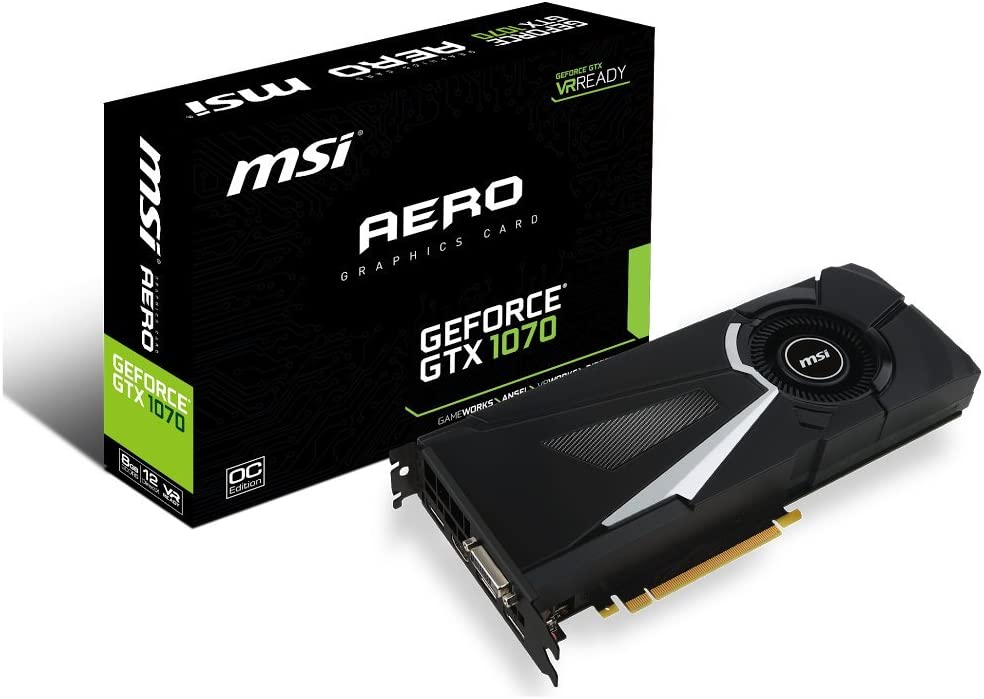 t is a GPU that stands as an introduction to high-specification GPUs
Performance is also characterized by a very large number of series with capacities of 8 GB or more.
It boasts high power performance commensurate with its cost, and there is no game that it cannot play.
Standard GTX1070

High Power GTX1070ti
As shown above, there is a series of units for a wide range of people.
Why we recommend the GTX1070
Create a cost-effective price.

Many models

High performance
I guess it goes something like this
Create a cost-effective price.
Minimum
recommended
OS
Windows 10
Windows 10/11
CPU
INTEL CORE I5-8400
AMD RYZEN 3 3300X
INTEL CORE I7-8700K
AMD RYZEN 5 3600X
GPU
NVIDIA GEFORCE GTX 1060 3 GB
AMD RADEON RX 580 4 GB
NVIDIA GEFORCE GTX 1070
AMD RADEON RX VEGA 56
RAM
12GB
16GB
HDD
60 GB higher
60 GB higher
ELDEN RING Steam
The GTX1070 has more than 8 GB, so it can build a cost-effective playing environment.
It is strong enough to see the true essence of a gaming PC.
8GB is super strong.
You can play 90% of the software on Steam.

No choppiness at all.

Apex highest FPS rate
About 90% of the games currently available on Steam can pass the operating environment with ease.
It seriously has the power to play any game.
Many models
A wide variety of models are available, so it is easy to find the model that suits you best.
Also, the fact that so many people are using it makes it easier to deal with problems and provides a sense of security.
This model is also a great advantage because everyone is using it!
High performance
8GB of performance is much, much higher than the PS4 Switch's performance and high performance.
Even games that would be choppy on the PS4 can run smoothly on the GTX1070, which is powerful in any case.
It's very romantic and grueling and very motivating to be able to create the best environment possible.
I collected the GTX1070 series.
I collected the same GTX1070 series.
Separate introduction with no mark ti
GTX1070
玄人志向 GTX1070
Very cost-effective GPU among GPUs in this series
Performance is normally high, and for those who can't get GTX1650, I recommend it as a good substitute.
MSI GTX1070
The power is safely integrated with high performance, and the cooling performance is high due to the dual fans.
When in doubt, turn to this GPU series!
Dual Link Model
Model that can be easily handled externally.
If you're building a gaming environment with a thunderbolt port, this is the way to go.
Geforce GTX1070 8GB Dual Link
Duak Linked for high performance and low electrical costs.
It is rather popular and well used for mining and
GTX1070ti
GEFORCE GTX1070TI AERO 8G
GPUs with introductory position in the ti series
Low price and relatively easy to afford will help those who want to go further.
ASUS ROG Strix GeForce GTX 1070
It is a GPU of the ROG series of metamorphic performance!
It's more in demand for video editing than for gaming.
Question Box
wrote various questions
choose in terms of power?
ti series
It has an uncanny amount of power, so you won't have to worry about performance when it comes to gaming.
However, be aware that it consumes a lot of power and the unit itself is very large.
choose by cost performance?
玄人志向(kuroutoshikou)ASUS GTX1070
The low cost of ownership helps to keep the price down anyway.
It is very easy to use because of its high performance for the price.
Which GTX1070 is recommended?
玄人志向(kuroutoshikou)ASUS GTX1070
ASUS is a well-known brand and can be comfortably operated without the need to install strange software.
ASUS motherboards have perfect compatibility, so you can minimize the risk.
it is OK!
If the performance is too high, the auxiliary power supply becomes cumbersome, noisy, and expensive later on.
However, a GPU with just the right performance can be cost-effective.
You can save a lot of money if you decide what you want to use your PC for.