I'm M2I. Japanese gamer
MTG Arena for PC, but if you plug in a GTX1650, it will clear the GPU's operating environment.
If you don't know much about GPU performance, please refer to this page.
What is GTX1650?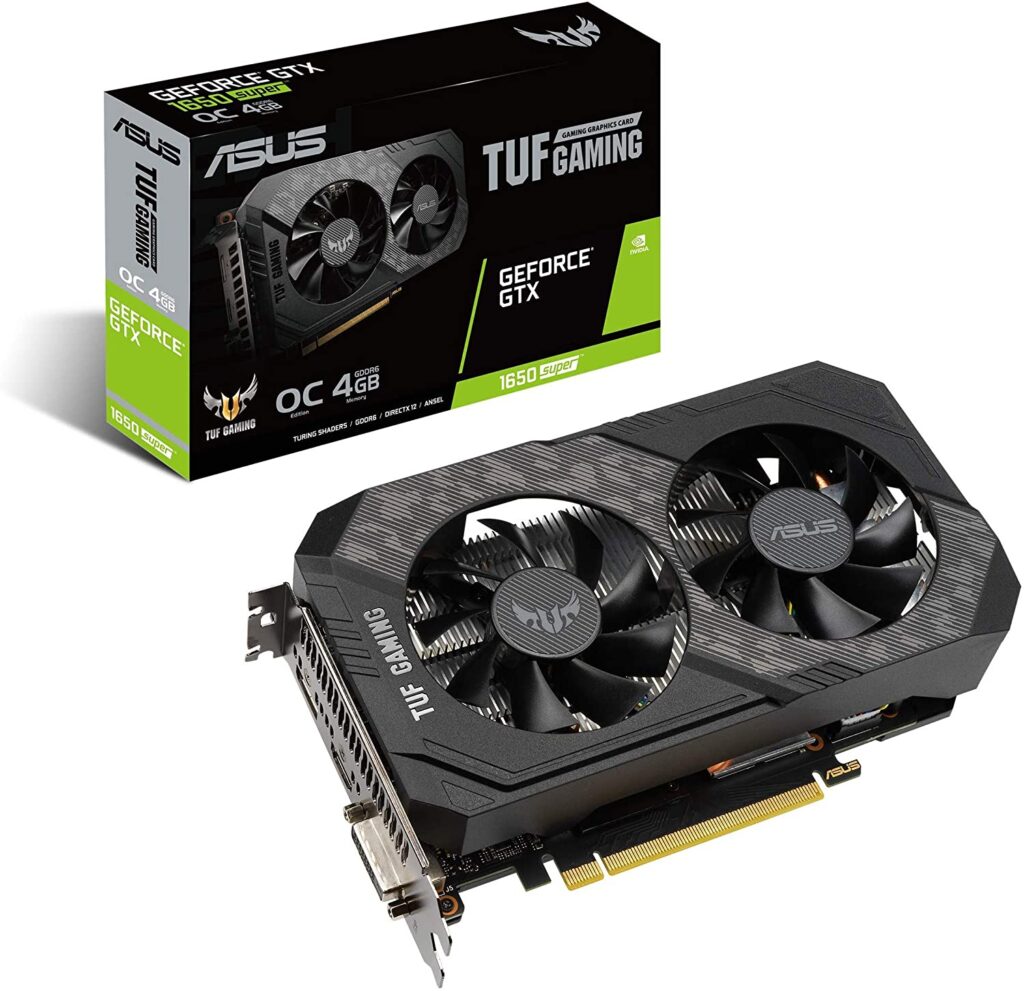 This GPU is a typical value for gaming PCs.
Performance is also unique in that there are many series with capacities ranging from 4GB to 6GB
The GPUs are relatively affordable, so you can get high-performance power at a reasonable price.
Why we recommend the GTX1650
Create a cost-effective price.
Many models
High performance
I guess it goes something like this
Create a cost-effective price.
Minimum
recommended
OS
Windows 7
Windows 10 11
CPU
AMD Athlon 64 X2
Dual Core 5600+ or Equivalent
Intel Core2 Quad Q9300 @ 2.50GHz
GPU
GeForce GTX 8800
or Equivalent(700MB)
GeForce GTX 560(1GB)
RAM
2GB
4GB
HDD
3 GB
3 GB
MTG Arena F&Q
GTX1650 means more than 4GB, so you can create an environment where you can play well with ease.
After all, it's great to be able to play a variety of games!
4GB is strong
Can play 80% of the software on Steam.

No more choppiness at all

Apex120FPS
About 80% of the games on Steam now clear the operating environment with ease.
Even 3D games like Apex and others can afford 120 FPS.
Many models
A wide variety of models are available, so it is easy to find the model that suits you best.
Also, the fact that there are so many people using the system makes it easier to deal with problems and provides a sense of security.
The model is also a great advantage because everyone is using it.
High performance
4GB of performance is much higher than the PS4 Switch's performance and high performance
Even games that would be choppy on PS4 can run smoothly on the GTX1650, making it powerful in any case.
The ability to create the best environment is very romantic and very motivating.
I collected the GTX1650 series.
GTX1650
standard model
High performance and easy to use, neither too much nor too little.
ASUS NVIDIA GeForce GTX 1650
It is a GTX1650 from a PC manufacturer on the high street!
Anyway, it's easy to use and has no quirks, so I recommend plugging this in for now.
玄人志向 NVIDIA GeForce GTX1650
It's a GTX1650 for costumers!
Excellent performance over a modest price and no auxiliary power supply required.
ZOTAC GeForce GTX 1650
It is a versatile GPU that can be used in the same way as the ASUS GTX1650
The DisplayPort port can be used for those who want to output even more beautiful images to their monitors.
GTX1650 Super
The number one unit for even higher performance with powerful output.
High performance, but high power consumption and high price
ASUS NVIDIA GeForce GTX 1650 SUPER
ASUS NVIDIA GeForce GTX 1650 model with higher performance.
GPURAM has been upgraded to achieve even greater comfort!
MSI GeForce GTX 1650 SUPER
This GPU is sold by a well-known PC manufacturer that often sells high-performance PCs.
An interesting GPU that can be overclocked to dramatically increase performance.
GIGABYTE NVIDIA GeForce GTX1650Super
It is a GTX1650 Super with well-balanced and good performance!
The most important thing is that it is lightweight, so the weight of the PC body can be reduced to the limit.
Question Box
Various questions are written here.
If you choose by power?
Let's use GTX1650 Super.
It has the capacity equivalent to 6GB, so you can afford to do very reckless things!
But be careful about using more power supply.
If you choose by cosmetics?
ASUS 玄人志向 kuroutoshikou GTX1650
It is the cheapest cosmetic product, so you can keep the price low anyway.
Very good usability because it is very high performance for the price.
Which GTX1650 would you recommend?
ASUS 玄人志向 kuroutoshikou GTX1650
ASUS is a well-known brand, and you don't need to install any strange software, so you can operate comfortably.
If you are using ASUS motherboard, the compatibility is perfect and the risk can be reduced to the minimum.
It is OK!
If the performance is too high, the auxiliary power supply will be a hassle and noisy afterwards, and the cost will be high.
However, if you use a GPU with just the right performance, you can use it cost-effectively.
You can save a lot of money if you decide what you are going to use your PC for.